We are your volunteering partner.
Whether you are

An educational institute wanting your students to experience the joy of contributing to social development and honing their skills in the process? or
A corporate designing volunteering programs and looking for social impact experiences to engage your employees? or
An individual wanting to volunteer…
you will find your volunteering partner in LetsTagOn!
We build positive & long-lasting experiences for you in partnership with a large network of NGOs and Social Enterprises.
Volunteering in India is only 1/10th of the developed nations as per the United Nations 2018 State of the World's Volunteerism Report. There are several challenges faced by the youth, key ones being lack of information & guidance, mismatch of skills & interests, inadequate planning and implementation and efforts not duly recognized.

LetsTagOn addresses these gaps by acting as an ecosystem partner to facilitate effective and efficient engagement of youth with the development sector with technology innovation as a key enabler.

We offer Digital Platform, Services and Consulting for service learning, pro bono and volunteering.

Digital platform offers a wide range of curated social impact experiences in the form of sensitization workshops, social immersions, social internships and volunteering opportunities. It offers an intelligent algorithm to match opportunities to skills, interests, availability, location and tracking of contribution.

In the Services and Consulting space, we provide expert support to educational institutes and corporates to design and implement service learning, pro bono and employee volunteering through Corporate Social Responsibility (CSR) programs.


Sensitization workshops are in-campus workshops with the objectives to present wide variety of social causes to youth, inspire them so that they feel connected to a cause and look for ways to contribute.

These are packaged with introduction to the cause, information on significance of the cause and various initiatives, activities and role play to connect to the cause.

These workshops also present the professional opportunities with respect to the cause like career, social enterprises and significance of the cause in their professional career.

We currently offer sensitization workshops on Disability, Environment, Livelihood, Animal Welfare, Healthcare and Education.
Social Immersion Programs are day-long programs offered to Institutes in collaboration with NGOs.

These programs provide youth the positive experiences in engaging with the social causes and in turn build empathy, understanding of the people at bottom of the pyramid and a broad context of sustainable development goals which broaden their perspectives.

For the NGOs, these provide the wealth of knowledge, resources, connections and an opportunity for continued engagement with the youth.

The innovative programs are packaged with workshops, inspirational stories and on-field activity. These programs are customized as per the institute needs.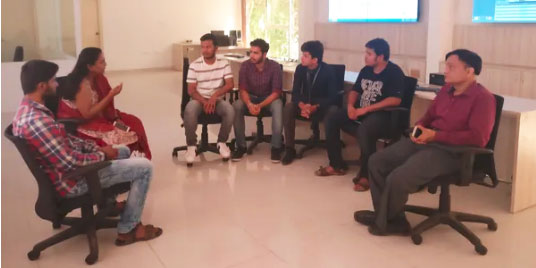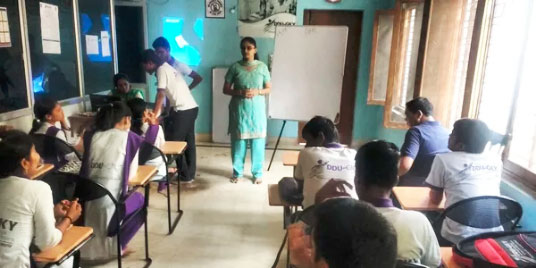 Social Internships provide a great way for youth to work with our partner NGOs for a specified period, develop an understanding of the challenges of the development sector, apply their academic knowledge in a practical setting to solve challenging problems.

These provide work experience, develop empathy, problem solving, communication, and inter-personal skills – much needed skills for the youth and make them job-ready.

Social Internships are requirements as per the curriculum of some management institutes and other disciplines. We connect the educational institutes, students to the NGOs who offer internship opportunities.
Having got the exposure to the development sector, connected to the cause, volunteering provides opportunity to youth to get engaged with the interested cause, NGO, Social Enterprise or community and donate their time and skill.

The volunteering opportunities are varied in terms of skill based, event based or just spending their time with the beneficiaries. Social Leadership Program offers a structured program for volunteering.

The opportunities are matched as per the interest, skill, location, and availability. Our full-feature technology platform which is under development would match the best opportunity to you based on your interest, skill, location and availability.
Explore various opportunities to engage your students or employees – sensitization workshops, immersions, group volunteering and skill-based volunteering opportunities.


You can get volunteers to 'TagOn' to a pre-scheduled opportunity or request a customized experience that you can schedule as per your convenience.


LetsTagOn will connect with you to design and implement the program in collaboration with non-profit partner as per your convenience.


Track requested opportunities in your Dashboard.
Explore volunteering opportunities. 'Tag On' to the one you connect to.


 LetsTagOn 'Tags' you to the respective social organization.


 Social organization shares required information for you to contribute.


 Congratulations! You are now 'Tagged'. You contribute through the registered event or begin work on the skill-based volunteering opportunity.


 Track applied, attended and requested opportunities in your Dashboard.


 Mark your presence for an opportunity, take pride and inspire more people by accumulating volunteering hours in your Dashboard.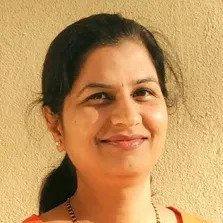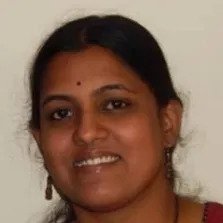 Ashwini Katgeri
Manager - Partnerships
Anupama Ashtaputre
Lead - Communications & Platform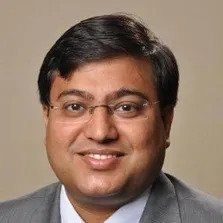 Shubhendu Agrawal
Strategy & Planning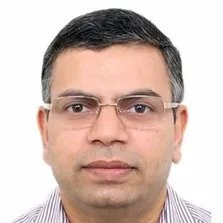 Ravindra Karanam
Technology & Platform Architecture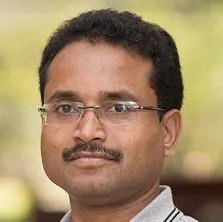 Satish Grampurohit
Platform & Product Design


INCUBATED AND SUPPORTED BY